Vision
HP Tronic to be the customers natural first choice "Your Mission – Our Ambition"
Mission
HP Tronic Group is a development, logistics and manufacturing partner for industrial control systems, electronics, wiring harness, test systems and with its own range of enduser products of rechargeable communication devices for rugged environments.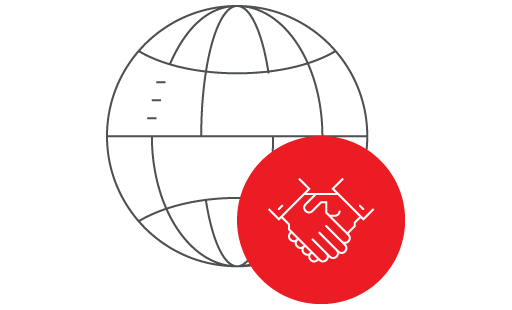 Strategic Drivers – The HP Tronic Way
Innovation, go-ahead spirit and curiosity
Positivism, involvement and consideration
Closeness to the customer
Work with a long term view
Customer Benefits
The correct product delivered at the correct place at the correct time at the correct cost Customer focused partner with the correct competence
Milestones
The history of HP Tronic from the mid 80s to the present day.
HP Tronic Ljungby acquired from Tetra Pak in Lund (Sweden) their in-house control panel business
2015
HP Tronic Ruse (Bulgaria) founded
2014
NATEK Power Solutions AB acquired
2013
HP Tronic Pune (India) founded
2013
Visit from The Royal Swedish Academy of Engineering Sciences (IVA)
2011
HP Tronic Suzhou (China) founded
2004
Stefan Hörberg and Hans Petersson re-purchased HP Tronic from Partnertech
2002
Stefan Hörberg and Hans Petersson sold HP Tronic to Partnertech
1999
HP Tronic founded in Ljungby (Sweden) by Stefan Hörberg and Hans Petersson
1987
Recognition
HP Tronic is proud of its origin as a classic entrepreneurial upstart. The entrepreneurial spirit has been preserved and over the years it has contributed to the company being recognized for its ability to convert ideas to business, create growth and value for customers, employees and for the company itself.
Explore